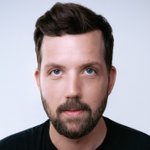 Per Tore Molvær
I live and work in Oslo, Norway. My style is based on the simple, natural, scandinavian expression, and I tend to work with contrast of light, colors and lines in my photographs. I want my pictures to be as simple, natural and true. Per Tore Molvær joined Society6 on November 1, 2013
More
I live and work in Oslo, Norway.
My style is based on the simple, natural, scandinavian expression, and I tend to work with contrast of light, colors and lines in my photographs.
I want my pictures to be as simple, natural and true.
Per Tore Molvær joined Society6 on November 1, 2013.