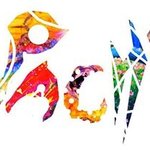 Pachidesigns
Black Mermaids have been under represented in children's books, museums, mythology, and history. Help spread the word that they do exist and matter by purchasing your own piece of artwork that illustrates their existence and magnificence! All images were hand painted with high quality oils before being transferred. Pachidesigns joined Society6 on November 16, 2015
More
Black Mermaids have been under represented in children's books, museums, mythology, and history. Help spread the word that they do exist and matter by purchasing your own piece of artwork that illustrates their existence and magnificence!
All images were hand painted with high quality oils before being transferred.
Pachidesigns joined Society6 on November 16, 2015.