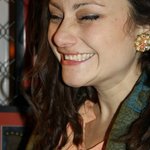 Stephanie Ayers
Funky - bubbly stay at home mother of two. Exploring my God-given talents. From crafts to painting to playing in the dough. In my "free" time I try to bless others with something homemade. Customized art available upon request. LIKE my FB page at Stephanie Ayers - Artist Stephanie Ayers joined Society6 on April 20, 2013
More
Funky - bubbly stay at home mother of two. Exploring my God-given talents. From crafts to painting to playing in the dough. In my "free" time I try to bless others with something homemade.
Customized art available upon request.
LIKE my FB page at Stephanie Ayers - Artist
Stephanie Ayers joined Society6 on April 20, 2013.
Stephanie Ayers's Store
96 results
Filter