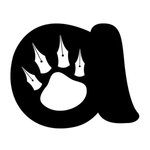 Ardra Farrier
Hi, I'm Ardra Farrier, an artist and graphic designer in Southern California. Currently I am mostly doing pen sketches, but I also love to use the pen tool in Illustrator to create detailed digital art. All the art in my shop is my original work. If you have bought any of my merchandise, please post photos or DM them to me on Instagram or Twitter @ardrafarrier ! I love to see people enjoying my artwork!! Thank you! Ardra Farrier joined Society6 on May 8, 2015
More
Hi, I'm Ardra Farrier, an artist and graphic designer in Southern California. Currently I am mostly doing pen sketches, but I also love to use the pen tool in Illustrator to create detailed digital art. All the art in my shop is my original work.
If you have bought any of my merchandise, please post photos or DM them to me on Instagram or Twitter @ardrafarrier ! I love to see people enjoying my artwork!! Thank you!
Ardra Farrier joined Society6 on May 8, 2015.