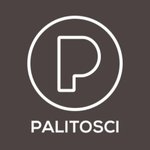 Lucas Scialabba :: Palitosci
Lucas Scialabba aka palitosci is a graphic designer from Buenos Aires – Argentina. During the day he works in his own studio as a creative director. At night he turns into a "super illo man". He doesn´t use watches or umbrellas. He enjoys drawing ideas and concepts for tees and other stuff. http://www.palitosci.com.ar http://www.facebook.com/palitosci http://palitosci.tumblr.com http://www.flickr.com/photos/palitosci/ Lucas Scialabba :: Palitosci joined Society6 on April 25, 2011
More
Lucas Scialabba aka palitosci is a graphic designer from Buenos Aires – Argentina. During the day he works in his own studio as a creative director. At night he turns into a "super illo man". He doesn´t use watches or umbrellas. He enjoys drawing ideas and concepts for tees and other stuff.
http://www.palitosci.com.ar http://www.facebook.com/palitosci http://palitosci.tumblr.com http://www.flickr.com/photos/palitosci/
Lucas Scialabba :: Palitosci joined Society6 on April 25, 2011.
Hoodies by Lucas Scialabba :: Palitosci
37 results
Filter