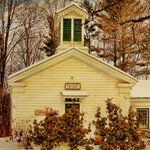 PamelasDreams
Welcome Pamela is a Photographic Artist who has chosen to endow all proceeds generated from this site to the Phillipsport Community Center, Phillipsport, New York, USA. This is her living legacy to further community minded efforts. The PCC is a Not for profit Organization, please read on for particulars, or visit our website at http://pport.org The Phillipsport Community Center Association, Inc. is a community-based volunteer resource center located in the rural Mamakating Valley area of Sullivan County, New York. Our mission is to identify, develop, and facilitate caring and vital support services which are not provided by our local government or community. We work as a community regularly toward the enhancement of the quality of life for all members of our community through social, educational, recreational, and health programs. Founded in 1956, the Phillipsport Community Center has been an enduring presence in the Mamakating Valley Community. We are housed in the historic (circa mid-19th century) former Phillipsport schoolhouse. After many years of service, we continue to assist, youth, seniors, the underprivileged, and others within the community through donations, fundraisers, gifts, and services in kind. We are located at 657 Red Hill Road in beautiful Phillipsport, New York. Your purchase on this site will help us to make a difference! PamelasDreams joined Society6 on February 17, 2014
More
Welcome Pamela is a Photographic Artist who has chosen to endow all proceeds generated from this site to the Phillipsport Community Center, Phillipsport, New York, USA. This is her living legacy to further community minded efforts.
The PCC is a Not for profit Organization, please read on for particulars, or visit our website at http://pport.org The Phillipsport Community Center Association, Inc. is a community-based volunteer resource center located in the rural Mamakating Valley area of Sullivan County, New York. Our mission is to identify, develop, and facilitate caring and vital support services which are not provided by our local government or community. We work as a community regularly toward the enhancement of the quality of life for all members of our community through social, educational, recreational, and health programs.
Founded in 1956, the Phillipsport Community Center has been an enduring presence in the Mamakating Valley Community. We are housed in the historic (circa mid-19th century) former Phillipsport schoolhouse.
After many years of service, we continue to assist, youth, seniors, the underprivileged, and others within the community through donations, fundraisers, gifts, and services in kind. We are located at 657 Red Hill Road in beautiful Phillipsport, New York. Your purchase on this site will help us to make a difference!
PamelasDreams joined Society6 on February 17, 2014.