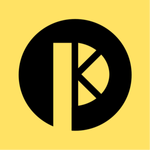 Panda Kero
My name is Keorattana Luangrathrajasombat and I am an Art Director from Sydney Australia. The film prints on sale here are a part of an ongoing side project I have been practicing on and off over the past few years. On those weekends I have free I would design a poster based on a film or a pop culture moment that I love. My portfolio site: pandakero.com My blog: mightandwonder.com Twitter: @mightandwonder Instagram: @mightandwonder Panda Kero joined Society6 on February 1, 2014
More
My name is Keorattana Luangrathrajasombat and I am an Art Director from Sydney Australia. The film prints on sale here are a part of an ongoing side project I have been practicing on and off over the past few years. On those weekends I have free I would design a poster based on a film or a pop culture moment that I love.
My portfolio site: pandakero.com My blog: mightandwonder.com Twitter: @mightandwonder Instagram: @mightandwonder
Panda Kero joined Society6 on February 1, 2014.
Panda Kero 's Store
113 results
Filter