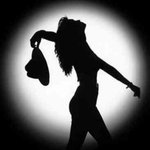 Pandymonium
I live in Perth, WA with my husband Nick. We have three beautiful girls, four wonderful grandsons & one adorable grand-daughter. I used to work in labour relations but am now "retired" and trying to enjoy life a bit more. I love to travel when money & errr... money, permits ;) I love photography, I love to travel and I love nature! So being able to combine my three favourite things has me over the moon. I have long enjoyed taking pictures (with my trusty Panasonic Lumix FZ50) but had never really "studied" photography. Recently I purchased a Nikon D5500 & Canon 600D twin kits and I felt it was time to really start learning about what I was doing. To take the camera out of auto and to "take off the trainer wheels". Ever since I have been reading everything I can find and taking the camera out to practise what I'm learning. This truly has become the beginning of a something magical for me. I hope you enjoy my captures :) Pandymonium joined Society6 on July 23, 2016
More
I live in Perth, WA with my husband Nick.
We have three beautiful girls, four wonderful grandsons & one adorable grand-daughter.
I used to work in labour relations but am now "retired" and trying to enjoy life a bit more.
I love to travel when money & errr... money, permits ;)
I love photography, I love to travel and I love nature! So being able to combine my three favourite things has me over the moon.
I have long enjoyed taking pictures (with my trusty Panasonic Lumix FZ50) but had never really "studied" photography. Recently I purchased a Nikon D5500 & Canon 600D twin kits and I felt it was time to really start learning about what I was doing. To take the camera out of auto and to "take off the trainer wheels".
Ever since I have been reading everything I can find and taking the camera out to practise what I'm learning.
This truly has become the beginning of a something magical for me.
I hope you enjoy my captures :)
Pandymonium joined Society6 on July 23, 2016.