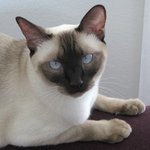 PantheraPress
Panthera Press is the moniker under which I produce my print work. I am an Illustrator, Designer, and Letterpress Printer stationed in Hampton Roads Virginia. My work is eclectic in both media and style and my Society6 shop is where I sell my prints which aren't conducive to letterpress printing. I'm currently a Graphic Design professor, but I try and keep my illustration roots alive through my personal work. For more information about my work visit: www.DanielleFeliciano.com (Personal Work) www.PantheraPressDesign.com (Letterpress Services) www.etsy.com/shop/PantheraPress (Crafts and Letterpress Stationary) PantheraPress joined Society6 on March 6, 2014
More
Panthera Press is the moniker under which I produce my print work. I am an Illustrator, Designer, and Letterpress Printer stationed in Hampton Roads Virginia. My work is eclectic in both media and style and my Society6 shop is where I sell my prints which aren't conducive to letterpress printing. I'm currently a Graphic Design professor, but I try and keep my illustration roots alive through my personal work.
For more information about my work visit:
www.DanielleFeliciano.com (Personal Work) www.PantheraPressDesign.com (Letterpress Services) www.etsy.com/shop/PantheraPress (Crafts and Letterpress Stationary)
PantheraPress joined Society6 on March 6, 2014.
PantheraPress's Store
40 results
Filter