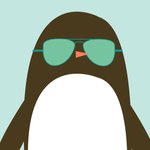 PAPER CANOE | Leanne Thiessen
A love for design and print, my aim is to make the complicated simple. To see the beauty in things, and make them known to others. My childhood was filled with camping, canoeing and loving the outdoors - where I draw much of my inspiration from. www.papercanoe.ca http://www.spoonflower.com/profiles/paper_canoe PAPER CANOE | Leanne Thiessen joined Society6 on November 24, 2013
More
A love for design and print, my aim is to make the complicated simple. To see the beauty in things, and make them known to others. My childhood was filled with camping, canoeing and loving the outdoors - where I draw much of my inspiration from.
www.papercanoe.ca http://www.spoonflower.com/profiles/paper_canoe
PAPER CANOE | Leanne Thiessen joined Society6 on November 24, 2013.
PAPER CANOE | Leanne Thiessen's Store
4 results
Filter