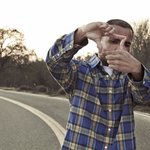 Parm Masuta
Hello, my name is Parmveer Masuta, but everyone just calls me Parm, and I am a portrait photographer and graphic designer. I graduated from CSU Stanislaus with my BA in Art, and my next step is to finish up graduate school at San Francisco State University!
Art has always been a passion of mine, but never pictured myself actually making a career out of it. It was my desire that kept me on track on pursuing my artistic goals. As a freelance photographer and graphic designer, whose artwork has been placed over Stanislaus County, I am a motivated person whose passion is to continue to grow as an artist and deliver creative and quality pieces of work to my clients.
As a graphic designer, I am a minimal artist who likes to create designs that are simple and that have a high visual impact. I have created everything from minimal posters to baby announcements to wedding invitations. My clients are my priority. I make sure that their final product is printed on professional grade paper, so that they can hold on to it as a memory for a lifetime!
Photography, one of the best art mediums to ever be created, due to the fact that a photograph holds a moment in time on a piece paper, canvas, button, keychain, magnet, etc. I have been in love with photography all my life. Heck, it is the only reason I enjoyed my history classes. Those photographs told me the stories, and that is what makes photography so special in my opinion. As a self-taught digital photographer, my passion continues to grow for photography, as I am still learning about what this great medium has to offer me. One of the biggest thing it already has offered not only me, but the entire world, is moments. Moments that I could cherish and moments that you could cherish. Remember, a memory is a terrible thing to waste, so make sure to hold on to the important ones forever!
My website: www.parmmasuta.com
My team's website: www.reelfoto.net
Like my Facebook Page: http://www.facebook.com/parmmasutaphotographyanddesign
Like my team's Facebook Page: http://www.facebook.com/ReelFoto
Follow me on Twitter: http://twitter.com/ParmMasuta
Follow me on Tumblr: http://parmmasuta.tumblr.com/
Read more