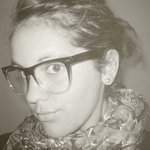 Party in the Mountains
Hello! I am Monica. I am a Seattleite, but am now living in tiny chocolate loving Switzerland. **If you like a print, but wish it came in a different color scheme let me know and I just may be able to get one for you in that color scheme! You can visit me on my bloggy blog too. http://monicalettaloves.blogspot.com/ Party in the Mountains joined Society6 on February 28, 2012
More
Hello! I am Monica. I am a Seattleite, but am now living in tiny chocolate loving Switzerland.
**If you like a print, but wish it came in a different color scheme let me know and I just may be able to get one for you in that color scheme!
You can visit me on my bloggy blog too. http://monicalettaloves.blogspot.com/
Party in the Mountains joined Society6 on February 28, 2012.