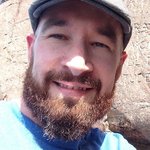 Pat Butler
http://patbutlerillustration.com/
"The clearest way into the Universe is through a forest wilderness." ― John Muir
I studied illustration at Sheridan College and the art history at the University of Toronto. I live, work and teach in Toronto and I contribute to the art blog Saw-Whet Studio (http://sawwhetstudio.tumblr.com).
My images have been used by Kodak Canada, Toronto Community Gardens, Urban Outfitters, River Sixteen Recording Studios, Michael Roger Press and Collective Arts Brewing. Some of the people that I have worked with include: the Friends of the Greenbelt Foundation, Toronto Kiwanis and Sarum House Publishing.
All images on my page are copyright Patrick Butler 2018. For information about the use of these images please contact phbutler@gmail.com.
Read more