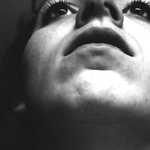 Patricia Dugger
I am a college art student hailing from Denton, Texas. I am very active in the art scene around town and enjoy going to gallery showings, lectures and the like. I am primarily a oil painter, but do drabble in other media such as digital paint and colored pencil. In my free time, I enjoy a good cup of coffee with friends, serving in my local church, and reading Jodi Picoult novels. I hope to one day become a educator in a higher institution and begin selling my work. Patricia Dugger joined Society6 on April 15, 2013
More
I am a college art student hailing from Denton, Texas. I am very active in the art scene around town and enjoy going to gallery showings, lectures and the like. I am primarily a oil painter, but do drabble in other media such as digital paint and colored pencil.
In my free time, I enjoy a good cup of coffee with friends, serving in my local church, and reading Jodi Picoult novels.
I hope to one day become a educator in a higher institution and begin selling my work.
Patricia Dugger joined Society6 on April 15, 2013.