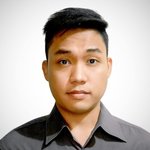 Patrick Ellasos
Patrick Ellasos is an enthusiastic multi-disciplinary designer with 5 year professional experience in the creative field. His works mainly revolves around graphic designs, illustrations, photography and a pinch of web related projects. He aspire to work with people who shares the same interest and passion for arts and design. Especially, in an environment where continuous growth and learning is highly valued. https://www.behance.net/patrickellasos https://www.instagram.com/yapip07/ https://twitter.com/yapip07 http://patrickellasos.tumblr.com/ http://www.ucreative.com/author/pip/ https://www.linkedin.com/in/patrick-ellasos-6b803398/ Patrick Ellasos joined Society6 on February 13, 2017
More
Patrick Ellasos is an enthusiastic multi-disciplinary designer with 5 year professional experience in the creative field. His works mainly revolves around graphic designs, illustrations, photography and a pinch of web related projects. He aspire to work with people who shares the same interest and passion for arts and design. Especially, in an environment where continuous growth and learning is highly valued.
https://www.behance.net/patrickellasos https://www.instagram.com/yapip07/ https://twitter.com/yapip07 http://patrickellasos.tumblr.com/ http://www.ucreative.com/author/pip/ https://www.linkedin.com/in/patrick-ellasos-6b803398/
Patrick Ellasos joined Society6 on February 13, 2017.