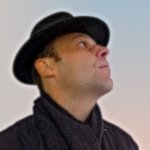 Patrick Jobst
WELCOME TO MY GALLERY! ——————————————————————————————————— Social Media Circle me on Google+ : https://plus.google.com/+PatrickJobst/posts Follow me on Pinterest : http://www.pinterest.com/patrickjobst/ ——————————————————————————————————— More Profiles & Stores Follow me on deviantArt : http://patrickjobst.deviantart.com Follow me on redbubble : http://www.redbubble.com/people/patrickjobst Follow me on artflakes : http://www.artflakes.com/de/shop/patrick-jobst ——————————————————————————————————— Just images, not art Women, men and pictures have something in common in our time. You can spend big money on haircuts, makeup, designer clothes, stylists, plastic surgery and accessories to make a person look 'perfect', to the mainstream taste and current fashion. And at the same time utterly boring and interchangeable. Same with pictures. You can spend thousands of bucks for high level equipment, software, courses and tickets to the most exciting destinations. The images will be looking very 'professional'. And at the same time completely boring and interchangeable. Amongst humans we often love people because they are different. We estimate their little specialities. We don't want to be bored, most of us have boredom each day at the job. Therefore what you find here is not intended to be art, or 'professional' mainstream, it is just original content meant to be entertaining. I do not want to please elite photographer's religions, I want to please you. Because the audience is always right. ——————————————————————————————————— Biography It started with a kiss. No, actually it started with hiking. After university I've spent two decades as business consultant, coach, entrepreneur, web developer, database designer and IT professional. One of my private passions is hiking. And exploring lesser known territory in my home region. Of course I always had a little camera with me. Once I decided to open up a small Google+ Account and present some images from my region there. In the meantime far more than 21.000 people follow me on Google+. Friends encouraged me to evolve as photographer and make more out of it. Here is the result. Patrick Jobst joined Society6 on October 24, 2013
More
WELCOME TO MY GALLERY! ——————————————————————————————————— Social Media
Circle me on Google+ : https://plus.google.com/+PatrickJobst/posts Follow me on Pinterest : http://www.pinterest.com/patrickjobst/
——————————————————————————————————— More Profiles & Stores
Follow me on deviantArt : http://patrickjobst.deviantart.com Follow me on redbubble : http://www.redbubble.com/people/patrickjobst Follow me on artflakes : http://www.artflakes.com/de/shop/patrick-jobst
——————————————————————————————————— Just images, not art
Women, men and pictures have something in common in our time. You can spend big money on haircuts, makeup, designer clothes, stylists, plastic surgery and accessories to make a person look 'perfect', to the mainstream taste and current fashion. And at the same time utterly boring and interchangeable.
Same with pictures. You can spend thousands of bucks for high level equipment, software, courses and tickets to the most exciting destinations. The images will be looking very 'professional'. And at the same time completely boring and interchangeable.
Amongst humans we often love people because they are different. We estimate their little specialities. We don't want to be bored, most of us have boredom each day at the job. Therefore what you find here is not intended to be art, or 'professional' mainstream, it is just original content meant to be entertaining. I do not want to please elite photographer's religions, I want to please you. Because the audience is always right. ——————————————————————————————————— Biography
It started with a kiss. No, actually it started with hiking. After university I've spent two decades as business consultant, coach, entrepreneur, web developer, database designer and IT professional. One of my private passions is hiking. And exploring lesser known territory in my home region. Of course I always had a little camera with me. Once I decided to open up a small Google+ Account and present some images from my region there.
In the meantime far more than 21.000 people follow me on Google+. Friends encouraged me to evolve as photographer and make more out of it. Here is the result.
Patrick Jobst joined Society6 on October 24, 2013.