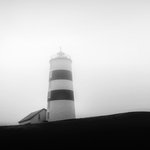 Patrick Matte Lighthouse Photography
I have a passion for lighthouses. The lighthouse photography project features lighthouses of Quebec province in Canada. Before that, I had the chance to work on many differents subjects and styles : portraits, editorial, studio, fashion, landscape, art, urbex. I try to use the experience I gained over the years to make all my lighthouses pictures unique. Futhermore, I'm part of the executive board and volunteer for the Corporation des gestionnaires des phares de l'estuaire et du golfe Saint-Laurent, the organisation which gather people related to lighthouses in Quebec, so that we can safeguard our marine heritage. Patrick Matte Lighthouse Photography joined Society6 on November 20, 2015
More
I have a passion for lighthouses.
The lighthouse photography project features lighthouses of Quebec province in Canada. Before that, I had the chance to work on many differents subjects and styles : portraits, editorial, studio, fashion, landscape, art, urbex. I try to use the experience I gained over the years to make all my lighthouses pictures unique.
Futhermore, I'm part of the executive board and volunteer for the Corporation des gestionnaires des phares de l'estuaire et du golfe Saint-Laurent, the organisation which gather people related to lighthouses in Quebec, so that we can safeguard our marine heritage.
Patrick Matte Lighthouse Photography joined Society6 on November 20, 2015.
Patrick Matte Lighthouse Photography's Store
136 results
Filter