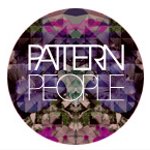 PatternPeople
Pattern People is a surface design studio founded by designers Claudia Brown and Jessie Whipple Vickery who came together with a mutual appreciation of pattern and a shared vision. Collectively they bring their illustrations to all types of surfaces from fashion to interiors.
We specialize in creating designs using paint, ink, graphite, and pixels for a range of projects and products – from wrap-around residential murals to perfume packaging for the likes of Estée Lauder, Adidas and Godiva Chocolate. We offer a selection of services from consultation to completion including commissioned designs to our ready-made print collection.
Our daily inspiration and visual resources are shared on our blog which is dedicated to the appreciation and application of print design. The blog features a wealth of valuable resources from trends in fashion and interiors to color palettes, DIY guides, book reviews and more to inspire, inform and educate pattern lovers of all ages.
Pattern People is based in Portland, Oregon. You can find us here: www.patternpeople.com
Read more
PatternPeople's Store
Filter