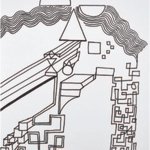 Harshada Patil Designs
A graduate of Glasgow School of Art, I am a graphic designer and illustrator. My experiences span branding, editorial, packaging, advertising and design thinking with the work mainly leaning towards social issues. My personal work is artistic and experiments with ink on paper, trying to depict emotions through a personal abstract style. Harshada Patil Designs joined Society6 on March 26, 2013
More
A graduate of Glasgow School of Art, I am a graphic designer and illustrator. My experiences span branding, editorial, packaging, advertising and design thinking with the work mainly leaning towards social issues.
My personal work is artistic and experiments with ink on paper, trying to depict emotions through a personal abstract style.
Harshada Patil Designs joined Society6 on March 26, 2013.