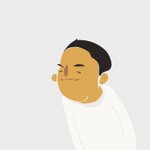 arsenyev pavel
Hi I'm Pavel, illustrator originally from Russia. I'm enjoy my life and drawing. I live and work traveling around the world. I want to share with you what i saw, heard and experienced in daily life and hope all of you can feel and find your own wonderful life! Enjoy yourself! We are on instagram: pavel_arsenyev fedora_fedora arsenyev pavel joined Society6 on January 5, 2015
More
Hi I'm Pavel, illustrator originally from Russia. I'm enjoy my life and drawing. I live and work traveling around the world. I want to share with you what i saw, heard and experienced in daily life and hope all of you can feel and find your own wonderful life! Enjoy yourself!
We are on instagram: pavel_arsenyev fedora_fedora
arsenyev pavel joined Society6 on January 5, 2015.