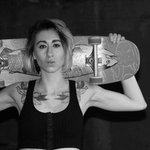 Paula Di Marco
I am a self-taught artist and I love realism with a touch of fantasy or surrealism. I was born in the US, raised in Argentina, and I now live in Vancouver, Canada. Somehow during one of the busiest times of my life, I managed to get back to one of the activities that I recall as most enjoyable when growing up. I started drawing again after 14 years of not grabbing a pencil while doing my Master in Business Administration and I was amazed to realize that my skills had kept evolving even without me putting them to practice. I started working with ballpoint pen since that was the only tool I had available at the moment: the same pen I would use to take notes at school. I then realized I actually very much enjoy working with ballpoint pen. I can do pretty much anything I want with it, creating a broad range of shades and lines. I have recently incorporated color pencils, which were my favorites as a kid/teenager, and now I am looking forward to experimenting with markers. Follow me on social media under the brand name The Search: Facebook / https://www.facebook.com/TheSearchVancouver Instagram / https://instagram.com/thesearch_vancouver/ Paula Di Marco joined Society6 on June 11, 2015
More
I am a self-taught artist and I love realism with a touch of fantasy or surrealism.
I was born in the US, raised in Argentina, and I now live in Vancouver, Canada. Somehow during one of the busiest times of my life, I managed to get back to one of the activities that I recall as most enjoyable when growing up. I started drawing again after 14 years of not grabbing a pencil while doing my Master in Business Administration and I was amazed to realize that my skills had kept evolving even without me putting them to practice.
I started working with ballpoint pen since that was the only tool I had available at the moment: the same pen I would use to take notes at school. I then realized I actually very much enjoy working with ballpoint pen. I can do pretty much anything I want with it, creating a broad range of shades and lines. I have recently incorporated color pencils, which were my favorites as a kid/teenager, and now I am looking forward to experimenting with markers.
Follow me on social media under the brand name The Search: Facebook / https://www.facebook.com/TheSearchVancouver Instagram / https://instagram.com/thesearch_vancouver/
Paula Di Marco joined Society6 on June 11, 2015.