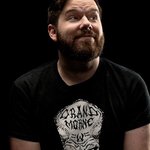 Paul Brunet
About Paul Brunet
Paul Brunet vit et travaille à Québec. Détenteur d'un baccalauréat et d'une maîtrise en arts visuels de l'Université Laval, il se consacre principalement à la peinture. L'artiste a exposé son travail à Vancouver, Chicago, Toronto et dans de multiples villes de la province de Québec.
Paul Brunet lives and works in Quebec City. He obtained B.A. and M.A. in visual arts from the Laval University, with a main focuss on painting. The artist exhibited his work at Vancouver, Chicago, Toronto and in many cities of the province of Quebec.
www.paul-brunet.com
Paul Brunet joined Society6 on December 17, 2012.