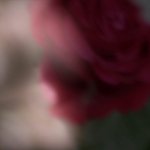 Paul Greer
Artist & animator from the West of England. Drawings, dreamscapes, stories.
I studied animation at Farnham, Surrey. I now make CGI for BDH Design and Direction in Bristol and some of my work has appeared in British Style Genius, Frozen Planet, Wonders of the Universe, Countdown to Life, Blue Planet 2 and the animated poems for the recent War of Words: Soldier Poets of the Somme.
Over the years in my spare time I have made paintings, comics, stories and kept many many sketchbooks. It is the results of these experiments that you can find on products in my Society6 shop.
Web: paulgreer.net FB, Twitter, Insta: @burningfp
Read more