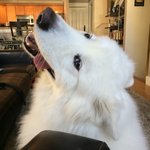 Paul Reoyo
Hi! I'm a Scientific Assistant, artist, and video game enthusiast! When I'm not working on a project as a Scientific Assistant, I usually occupy myself with different variants of digital art. Video games, psychology, abstract shapes and the sound of music are my inspiration, and a Samsung Galaxy Note 8.0 my tool. Paul Reoyo joined Society6 on November 5, 2013
More
Hi! I'm a Scientific Assistant, artist, and video game enthusiast!
When I'm not working on a project as a Scientific Assistant, I usually occupy myself with different variants of digital art. Video games, psychology, abstract shapes and the sound of music are my inspiration, and a Samsung Galaxy Note 8.0 my tool.
Paul Reoyo joined Society6 on November 5, 2013.
Paul Reoyo's Store
11 results
Filter