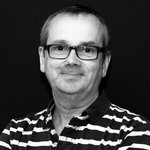 paul snijders
I started travelling to take pictures over 30 years ago, but the adventure that is travel photography continues to stimulate and challenge me. My aim is to take photographs that capture the reality of a place (as I see it), by shooting strong individual images that build on each other to create a comprehensive coverage of a destination, so that viewers get a sense of what it's like to be there. I travel often also with an underwater camera in my backpack. But in recent years I have a strong preference for the African continent. Besides the shootings during my trips, I also like to photograph my grandchildren and everything that runs on four paws, preferably dogs. I'm based in Woerden, The Netherlands where I'm running a small studio at home for commercial product photography. In this, I'm specialiced in 360 degree product photos for e-commerce purposes. Commercial photography is done by me as fotostudio030. All my images are copyright protected. If you are interested in the use in one or more of my images for publication, or you have an interesting assignment, please don't hasitate to contact me. Lots of fun during your visit on my website at www.paulsnijders.eu Paul Snijders paul snijders joined Society6 on December 14, 2014
More
I started travelling to take pictures over 30 years ago, but the adventure that is travel photography continues to stimulate and challenge me. My aim is to take photographs that capture the reality of a place (as I see it), by shooting strong individual images that build on each other to create a comprehensive coverage of a destination, so that viewers get a sense of what it's like to be there.
I travel often also with an underwater camera in my backpack. But in recent years I have a strong preference for the African continent.
Besides the shootings during my trips, I also like to photograph my grandchildren and everything that runs on four paws, preferably dogs.
I'm based in Woerden, The Netherlands where I'm running a small studio at home for commercial product photography. In this, I'm specialiced in 360 degree product photos for e-commerce purposes. Commercial photography is done by me as fotostudio030.
All my images are copyright protected. If you are interested in the use in one or more of my images for publication, or you have an interesting assignment, please don't hasitate to contact me.
Lots of fun during your visit on my website at www.paulsnijders.eu
Paul Snijders
paul snijders joined Society6 on December 14, 2014.
paul snijders's Store
101 results
Filter