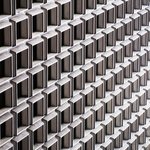 Pavel Bendov
My name is Pavel Bendov I'm a New York based photographer. I specialize in architecture, landscape, and still life photography. Grew up in Belarus and moved to United States in 2010.
I remember how I was excited when I got on the streets of New York at first time. I wanted to capture every moment around me. It was unique feeling. It's like when you discover a whole new world.
I started to shoot as much as possible. I explored every street in Manhattan to capture interesting moments. At that moment I started to learn street photography. I walked trough dozens of streets and I was trying to find something interesting. I shoot hundreds of pictures, delete them then shoot again and again.
Only in New York you can find so many different architecture. it is so amazing to see such a big contrast on every street in the City. At that moment I started to do experiments in Architecture photography. It took about a year or so to shoot what I really want to see in my pictures and to create own style. I like to shoot Modern Architecture and especially details. I always want to show how beautiful and different it could be.
Read more
Pavel Bendov's Store
Filter