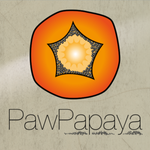 PawPapaya
Hi, I'm Rik and I started up PawPapaya Design as an avenue for displaying my art and graphic design. Besides art, I like to create music and read. If you like my work, you can follow me on Facebook at: https://www.facebook.com/pawpapaya Thank you for taking the time to drop by ! PawPapaya joined Society6 on April 28, 2014
More
Hi,
I'm Rik and I started up PawPapaya Design as an avenue for displaying my art and graphic design.
Besides art, I like to create music and read.
If you like my work, you can follow me on Facebook at: https://www.facebook.com/pawpapaya
Thank you for taking the time to drop by !
PawPapaya joined Society6 on April 28, 2014.