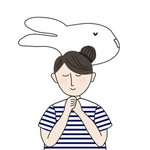 pegeo
Love to observe how people and things interact and get inspired by even little everyday things, believing that life is always beautiful. I am a surface pattern designer + illustrator. I draw to escape from a bustling city life. www.pegeo.com.hk Facebook http://www.facebook.com/pegeodesign Instagram http://www.instagram.com/pegeodesign Pinterest http://www.pinterest.com/pegeodesign pegeo joined Society6 on March 3, 2015
More
Love to observe how people and things interact and get inspired by even little everyday things, believing that life is always beautiful.
I am a surface pattern designer + illustrator. I draw to escape from a bustling city life.
www.pegeo.com.hk
Facebook http://www.facebook.com/pegeodesign
Instagram http://www.instagram.com/pegeodesign
Pinterest http://www.pinterest.com/pegeodesign
pegeo joined Society6 on March 3, 2015.