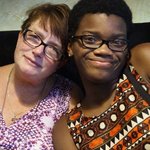 PennyCreations
I am a single mom with 4 children. I work from home as an artist and photographer. I enjoy spending time with family. To capture images I use a Nikon and Sony DSLR. I use Adobe Photoshop CC and Corel Painter X3 to edit and create my art. I create all my own brushes using photoshop create unique backgrounds canvas. I work from a MacBook Pro and Wacom Tablet. PennyCreations joined Society6 on March 10, 2015
More
I am a single mom with 4 children. I work from home as an artist and photographer. I enjoy spending time with family. To capture images I use a Nikon and Sony DSLR.
I use Adobe Photoshop CC and Corel Painter X3 to edit and create my art. I create all my own brushes using photoshop create unique backgrounds canvas. I work from a MacBook Pro and Wacom Tablet.
PennyCreations joined Society6 on March 10, 2015.