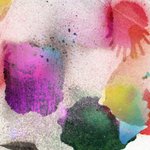 Peta Herbert
Hi, I'm Peta Herbert - abstract/digital/mixed media artist and photographer. Based in Australia.
Inspiration comes from my homeland; in happy places such as coastal towns, time spent at the beach, under the hot sun and in the sea. I seek to have a #yearofsummer.
When I'm not creating, I'm writing at http://www.petaherbert.com. Find me on Instagram @petaherbert.
Other links: http://instagram.com/petaherbert http://pinterest.com/petaherbert http://www.redbubble.com/people/petaherbert http://www.printallover.me/collections/petaherbert
Read more
Peta Herbert's Store
174 results
Filter