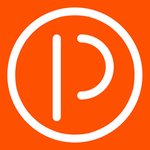 Peteman
I'm a designer / illustrator based in Glasgow, Scotland. I enjoy designing for print, web, apps, exhibition, packaging, branding. I've always been a keen illustrator and wanted to draw comic books as a kid, which is why I think I'm drawn to the humorous side of drawing. I'm currently working my way through various styles developing them as I go. I'm looking to hook up on any freelance projects and collaborate with over creatives. For other works visit www.peteman.net Peteman joined Society6 on November 7, 2009
More
I'm a designer / illustrator based in Glasgow, Scotland. I enjoy designing for print, web, apps, exhibition, packaging, branding. I've always been a keen illustrator and wanted to draw comic books as a kid, which is why I think I'm drawn to the humorous side of drawing. I'm currently working my way through various styles developing them as I go. I'm looking to hook up on any freelance projects and collaborate with over creatives.
For other works visit www.peteman.net
Peteman joined Society6 on November 7, 2009.
Pillows by Peteman
6 results
Filter
Department

Dept

Pillows & Bedding