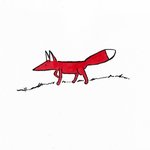 Forrester Art & Apparel
Hi. My name is Peter. I am a singer songwriter who sometimes does photography, writing and painting (Or doodling in my case). I will never claim to be great at any of those, but I do believe I have something to give. If you're visiting this store, thank you, and even if you aren't looking to get anything, feel free to check out my Tumblr for my photography and other bits and pieces, my YouTube for videos, and Soundcloud for some of my demos and concept work. Links are down below. Have a great life, and thanks again for dropping by. Tumblr -http://petercoakes.tumblr.com/ YouTube - https://www.youtube.com/channel/UC1yDr0HeVOgDCYNZP4AAf5w Soundcloud - https://soundcloud.com/peter-coakes Forrester Art & Apparel joined Society6 on August 13, 2015
More
Hi. My name is Peter. I am a singer songwriter who sometimes does photography, writing and painting (Or doodling in my case). I will never claim to be great at any of those, but I do believe I have something to give. If you're visiting this store, thank you, and even if you aren't looking to get anything, feel free to check out my Tumblr for my photography and other bits and pieces, my YouTube for videos, and Soundcloud for some of my demos and concept work. Links are down below.
Have a great life, and thanks again for dropping by.
Tumblr -http://petercoakes.tumblr.com/ YouTube - https://www.youtube.com/channel/UC1yDr0HeVOgDCYNZP4AAf5w Soundcloud - https://soundcloud.com/peter-coakes
Forrester Art & Apparel joined Society6 on August 13, 2015.
Forrester Art & Apparel's Store
30 results
Filter