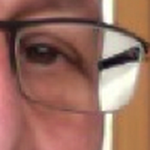 Peter Levitan
Peter Levitan is a serial new business pitcher and has delivered global, regional, and very local new business pitches for global and local accounts over 30 years. He has a Hall Of Fame pitch batting average.
Peter ran business development and marketing at Saatchi & Saatchi Advertising Worldwide in New York and London, and bought and sold three of his own agencies (including Portland's Citrus). He went all-in digital in 1995 to launch online news websites for Advance Publications and founded ActiveBuddy, a natural language technology company that was purchased by Microsoft.
In addition to "The Levitan Pitch", Peter wrote 2012's "Boomercide: From Woodstock To Suicide" which offers unique financial planning advice for Baby Boomers that want to take control of their future.
Peter runs Peter Levitan & Co., an international advertising agency new business consultancy. He writes and speaks about the art of business development for his blog, industry publications, and events.
Read more
Peter Levitan's Store
5 results
Filter