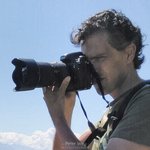 Peter Wey
About me I am a passionate landscape and nature photographer from Switzerland. Looking for impressive landscapes, unique forms and exciting moods I am traveling to the most diverse places with my camera. I try to reproduce the moods the way I have experienced them at the time of recording. My photographs are here to invite the viewer to marvel and to linger. My equipment I work with analog and digital 35mm cameras from Nikon. I develop the digital RAW images without artificially alienating the recording. The strong color moods are a combination of the right light at the right time and the use of analog polarization and gradient filters. Image licences I am a proud member of Stocksy United. Visit my royality free portfolio for commercial use on https://www.stocksy.com/peterwey www.peterwey.ch https://www.facebook.com/peterweyphotography Peter Wey joined Society6 on October 8, 2016
More
About me
I am a passionate landscape and nature photographer from Switzerland. Looking for impressive landscapes, unique forms and exciting moods I am traveling to the most diverse places with my camera. I try to reproduce the moods the way I have experienced them at the time of recording. My photographs are here to invite the viewer to marvel and to linger.
My equipment
I work with analog and digital 35mm cameras from Nikon. I develop the digital RAW images without artificially alienating the recording. The strong color moods are a combination of the right light at the right time and the use of analog polarization and gradient filters.
Image licences
I am a proud member of Stocksy United. Visit my royality free portfolio for commercial use on https://www.stocksy.com/peterwey
www.peterwey.ch https://www.facebook.com/peterweyphotography
Peter Wey joined Society6 on October 8, 2016.
Peter Wey's Store
731 results
Filter