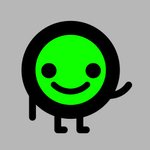 petipoa
About Petipoa
hello! ...burp! (sorry)
i'm a illustrator from Costa Rica, i love to draw everything i have on my mind, i hope most of this drawings could be interesting to others and maybe buy some of them as products here in Society6. i'll add more stuff.
visit my site (spanish) to see a lot more of my personal and professional work!
www.petitronik.com
Petipoa joined Society6 on February 3, 2013.