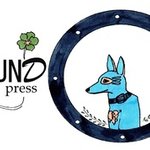 Petite Hound Press
Twice a month we publish a piece of writing paired deliberately with a work of visual art. The two are never created by the same person. Each pairing will be available for purchase here in the form of stunning paper and canvas prints. Learn more at petitehoundpress.com Petite Hound Press joined Society6 on January 9, 2015
More
Twice a month we publish a piece of writing paired deliberately with a work of visual art. The two are never created by the same person.
Each pairing will be available for purchase here in the form of stunning paper and canvas prints.
Learn more at petitehoundpress.com
Petite Hound Press joined Society6 on January 9, 2015.
Petite Hound Press's Store
145 results
Filter