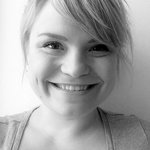 Petra Santaharju
I have a BA in Interior and Textile Design from Novia University of Applied Sciences in Turku, Finland. I'm originally from the lovely town of Pori in Finland, but I currently live in New York City!
Check out my website: www.petra-santaharju.com
Read more
Petra Santaharju's Store
Filter
You are currently on society6.com.