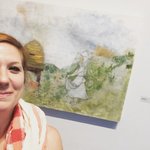 PhaedraJean ArtMachine
About PhaedraJean ArtMachine
The first 13 years of my life were spent on the misty and rocky shore of northern Scotland. Worn rocks and green moss, ancient buildings, fairy tales, gray moors, and mysterious lochs seeped into my bones and made me love all things old and lyrical. I'm now living in Texas where I've embraced big open spaces, pecan trees, a fierce sun, and people with grit.
www.phaedrataylor.com
PhaedraJean ArtMachine joined Society6 on September 27, 2015.