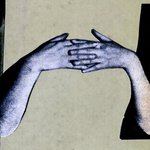 PhDilettante®
PhDilettante is a hunter-gatherer, curious about Anything and Everything. Photoshop, stock images or intense digital editing are never used in these creations. Special areas of interest : collage, photomontage, abstract and abstract realism. Almost any image can be sized as a greeting card. PhDilettante® joined Society6 on January 2, 2013
More
PhDilettante is a hunter-gatherer, curious about Anything and Everything. Photoshop, stock images or intense digital editing are never used in these creations.
Special areas of interest : collage, photomontage, abstract and abstract realism. Almost any image can be sized as a greeting card.
PhDilettante® joined Society6 on January 2, 2013.
PhDilettante®'s Store
24 results
Filter