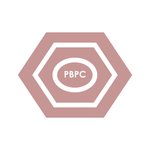 Phetssy
Hi, I'm Phetssy. Welcome to my shop! PRINTS BY PHETSSY is a mixture of minimalism and simplicity with a touch of boldness and colors. It is the exact description of myself. It combines my interest in current trends and the undeniable appreciation that I have for arts and creativity. I hope you find something you like. Phetssy joined Society6 on October 12, 2016
More
Hi, I'm Phetssy.
Welcome to my shop!
PRINTS BY PHETSSY is a mixture of minimalism and simplicity with a touch of boldness and colors. It is the exact description of myself. It combines my interest in current trends and the undeniable appreciation that I have for arts and creativity.
I hope you find something you like.
Phetssy joined Society6 on October 12, 2016.