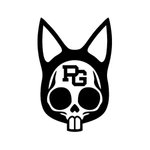 Phidias Gold
Phidias Gold is an apparel brand for artists by artists. Taking after the 9 Greek muses which gave people the necessary inspiration for creating, Phidias Gold follows as the 10th Muse—The Muse of Visual Art. Phidias Gold is here to inspire art in the modern era by showcasing talented artists, and being the brand that creative individuals wear.
Phidias Gold emerged from the ashes of Savant (2006-2010), the streetwear brand showcasing Wesley Eggebrecht's destinct style during his art school years in Detroit.
The goal for Phidias Gold is to bring high-quality, inspiring and creative product to the people who crave it. The clothing we wear is a direct representation of who we are, and what inspires us. We will also be doing gallery shows, special projects, and more to inspire others to create.
Read more
Phidias Gold's Store
Filter