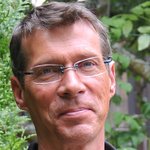 Philippe Sainte-Laudy
Hi, I'm Philippe Sainte-Laudy, I live near Strasbourg in France. My goal in the world of photography is to strive for originality, and create my images into an artform. Photographer by passion for years, I have my own business today. I like in particular the photography of landscape and nature generally. I hope that photography can bring people closer to nature and encourage them to preserve it for future generations. Thanks for looking! All the best, Philippe Sainte-Laudy Philippe Sainte-Laudy joined Society6 on September 26, 2012
More
Hi,
I'm Philippe Sainte-Laudy, I live near Strasbourg in France. My goal in the world of photography is to strive for originality, and create my images into an artform. Photographer by passion for years, I have my own business today. I like in particular the photography of landscape and nature generally. I hope that photography can bring people closer to nature and encourage them to preserve it for future generations.
Thanks for looking! All the best, Philippe Sainte-Laudy
Philippe Sainte-Laudy joined Society6 on September 26, 2012.