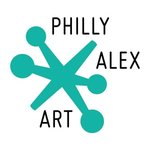 Philly Johnmeyer
Alex Johnmeyer is a contemporary artist working in photorealism based in St Louis, Missouri. In 1996, Alex majored in fine art and film at Southwest Missouri State University. In 2008, Alex made the decision to start their company, Super Keen Creations, LLC selling commissioned paintings to personal art collectors, and St. Louis businesses. Currently, Alex is working on a series of paintings which are based upon their own photography. The scenes and still lifes Alex captures are either naturally occurring or created in the artist's studio. Alex then meticulously recreates the photography in either acrylic or watercolors and ink. Each of the resulting works is rich in its own story and emotional symbolism, inspired by color theory and societal iconography. Philly Johnmeyer joined Society6 on March 21, 2014
More
Alex Johnmeyer is a contemporary artist working in photorealism based in St Louis, Missouri. In 1996, Alex majored in fine art and film at Southwest Missouri State University. In 2008, Alex made the decision to start their company, Super Keen Creations, LLC selling commissioned paintings to personal art collectors, and St. Louis businesses.
Currently, Alex is working on a series of paintings which are based upon their own photography. The scenes and still lifes Alex captures are either naturally occurring or created in the artist's studio. Alex then meticulously recreates the photography in either acrylic or watercolors and ink. Each of the resulting works is rich in its own story and emotional symbolism, inspired by color theory and societal iconography.
Philly Johnmeyer joined Society6 on March 21, 2014.
Philly Johnmeyer's Store
38 results
Filter