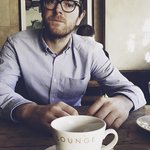 Philip Morgan
Philip Morgan is an illustrator from Cardiff, South Wales.
Phil is a self taught artist and has been drawing from a very early age. His illustration style is bold and colourful and often added with a touch of humor.
Below is a list of clients Phil has worked with on various projects in the past :
Coca-Cola, The Washington Post, Urban Outfitters, Fallon London, GiffGaff Mobile Network, Print Club London, Belly Kids Comics, The Welsh Music Foundation, SXSW Music Festival, Ripcurl Board masters, Crayon Skateboards, Cardiff Skateboard Club, City Surf, The Bottle Shop Off Licence, SWYD Tattoo Shop, Spillers Records, Clwb Ifor Bach, Milgi Bar, The Modern Alchemists, Sho Gallery, Freestyle Skate Store, Wolves Kill Sheep Clothing, Looking Sideways, Super Rad Snowboards, Secret Sevens, Human Pyramids Artists Collective, XO Fashion Magazine, Stay Wild Adventure Magazine, Printhaus, The Pre-Vinylite Society, The Cliff Dive Bar Sydney, Big Little City, Bedford Falls, Zervas And Pepper, Astroid Boys, The GetGone, Vamp Industries, The Cardiff Arches, Tall And Small Designs, Mail Me Art.
Please feel free to get in touch for commissions, collaborations or any enquiries.
Read more