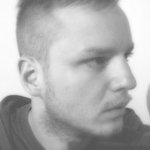 Phoenix Majeur
Some of my works could be called Death Metal Graffiti. At first glance, my images may look like an abstract set of forms and lines, but if you take a closer and longer look, you can see lots of little and bigger details hidden in them. Thus, these can also be described as hidden-object pictures. I also take photos of all things pleasant to my eye, be it people, or animals, trees, plants, buildings and all things that I find interesting. As I am what you'd consider a big-time music-freak, some of my works are clearly inspired by music. Music styles I listen to, include among others: Ambient, Acapella, Blues, choral music, Classical music, Country, Drum and Bass, Dub, (Classic) Rock, Grunge, Jazz, Capoeira music, most kinds of Metal, Maracatu, Baião, quite a few kinds of Asian and African Music, Grindcore, Punk, Hardcore, Irish and Scottish/Celtic Folk Music, Reggae, Ska, Samba, Salsa ... I am also to be found at tumblr, if you'd like to find out more: tumblr.com/phoenixmajeur Phoenix Majeur joined Society6 on July 19, 2014
More
Some of my works could be called Death Metal Graffiti. At first glance, my images may look like an abstract set of forms and lines, but if you take a closer and longer look, you can see lots of little and bigger details hidden in them. Thus, these can also be described as hidden-object pictures.
I also take photos of all things pleasant to my eye, be it people, or animals, trees, plants, buildings and all things that I find interesting.
As I am what you'd consider a big-time music-freak, some of my works are clearly inspired by music.
Music styles I listen to, include among others: Ambient, Acapella, Blues, choral music, Classical music, Country, Drum and Bass, Dub, (Classic) Rock, Grunge, Jazz, Capoeira music, most kinds of Metal, Maracatu, Baião, quite a few kinds of Asian and African Music, Grindcore, Punk, Hardcore, Irish and Scottish/Celtic Folk Music, Reggae, Ska, Samba, Salsa ...
I am also to be found at tumblr, if you'd like to find out more: tumblr.com/phoenixmajeur
Phoenix Majeur joined Society6 on July 19, 2014.
Phoenix Majeur's Store
13 results
Filter