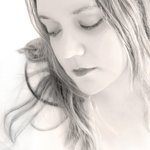 Photofairy
I would like to thank everyone who visited my gallery and especially those of you who considered it worthwhile to part with your hard earned money to buy a piece of my art. I can not express how happy that makes me feel. I hope you are satisfied with your purchase! If you are interested in more information, contact, galleries and tutorials on macro technique, you can visit my photo website on www.photofairy.net Photofairy joined Society6 on August 19, 2011
More
I would like to thank everyone who visited my gallery and especially those of you who considered it worthwhile to part with your hard earned money to buy a piece of my art. I can not express how happy that makes me feel. I hope you are satisfied with your purchase!
If you are interested in more information, contact, galleries and tutorials on macro technique, you can visit my photo website on www.photofairy.net
Photofairy joined Society6 on August 19, 2011.
Phone Skins iPhone 7 by Photofairy
0 result
Filter