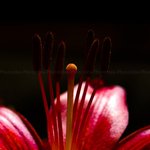 PhotoIdea
Hi we Luca and Claudia, Our images have been born out of our passion for photography, and our love for quality. A passion that we have had in common for years, and finally between one picture and another, between jobs and an exhibitions, we developed the idea of photography for home decor, and so here we are! Facebook: www.facebook.com/photoidea14 Twitter: twitter.com/PhotoIdea14 Pinterest: it.pinterest.com/photoidea14 PhotoIdea joined Society6 on April 14, 2016
More
Hi we Luca and Claudia, Our images have been born out of our passion for photography, and our love for quality.
A passion that we have had in common for years, and finally between one picture and another, between jobs and an exhibitions, we developed the idea of photography for home decor, and so here we are!
Facebook: www.facebook.com/photoidea14 Twitter: twitter.com/PhotoIdea14 Pinterest: it.pinterest.com/photoidea14
PhotoIdea joined Society6 on April 14, 2016.