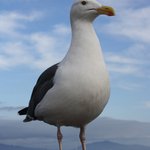 Photos and Images by Corri
In my life, I have worked as a reporter, technical writer, a teacher, and a photographer. What I like most is to make people smile. If you wish, you may visit my other on-line portfolios: Photos by Corri at Zenfolio -- http://photosbycorri.zenfolio.com/ My RedBubble Site -- http://www.redbubble.com/people/shutterbug-csg Any of my images can be customized in anyway. Just ask, and I'll do it. However, my work is not in the public domain. All work is copyrighted by Corri Gryting Gutzman under US and International copyright laws. My work is not to be copied, shared or modified in anyway. Thank you for looking. Hope I can give you a smile. Photos and Images by Corri joined Society6 on January 28, 2014
More
In my life, I have worked as a reporter, technical writer, a teacher, and a photographer. What I like most is to make people smile.
If you wish, you may visit my other on-line portfolios:
Photos by Corri at Zenfolio -- http://photosbycorri.zenfolio.com/
My RedBubble Site -- http://www.redbubble.com/people/shutterbug-csg
Any of my images can be customized in anyway. Just ask, and I'll do it.
However, my work is not in the public domain. All work is copyrighted by Corri Gryting Gutzman under US and International copyright laws. My work is not to be copied, shared or modified in anyway.
Thank you for looking. Hope I can give you a smile.
Photos and Images by Corri joined Society6 on January 28, 2014.