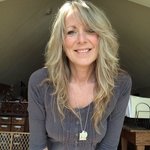 Phyllis Harris Designs
I am so grateful that you have stopped by. As the illustrator of over 35 Children's Picture Books, one of my greatest passions is creating art that inspires hope, love and the innocence of childhood. I have had a passion for illustration for as long as I can remember. Having my own daughter in 1986 and reading her countless picture books helped me discover my calling – creating art for children, and for the child in all of us!
Every one of us is unique and gifted. I believe my God-given gift is in creating children's art that is whimsical and nostalgic; an illustrative style that captures the innocence and hope of childhood. My hope is that my art will brighten the walls of your home and bring a smile and joy to your hearts for many years to come.
Read more
Phyllis Harris Designs's Store
6 results
Filter
Department

Dept

Pillows & Bedding