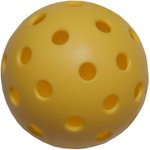 Pickleball
HUNTER PICKLEBALL - Welcome from Rachel and Deana Hunter. If you have a pickleball design request, please e-mail: us@rachelhunter.us. Deana plays many days a week around the Bay Area and travels around the western states to play tournaments. Rachel enjoys a few games every now and again. To see new designs added to our shop, follow us on Instagram - https://www.instagram.com/pickleball002 Other Hunter designs: https://society6.com/rachelhunter, https://www.etsy.com/shop/deanaandrachel, and https://metapix.us Pickleball joined Society6 on June 8, 2016
More
HUNTER PICKLEBALL - Welcome from Rachel and Deana Hunter.
If you have a pickleball design request, please e-mail: us@rachelhunter.us.
Deana plays many days a week around the Bay Area and travels around the western states to play tournaments. Rachel enjoys a few games every now and again.
To see new designs added to our shop, follow us on Instagram - https://www.instagram.com/pickleball002
Other Hunter designs: https://society6.com/rachelhunter, https://www.etsy.com/shop/deanaandrachel, and https://metapix.us
Pickleball joined Society6 on June 8, 2016.